Hex Wrenches
Hex wrenches, or keys, are limited life tools.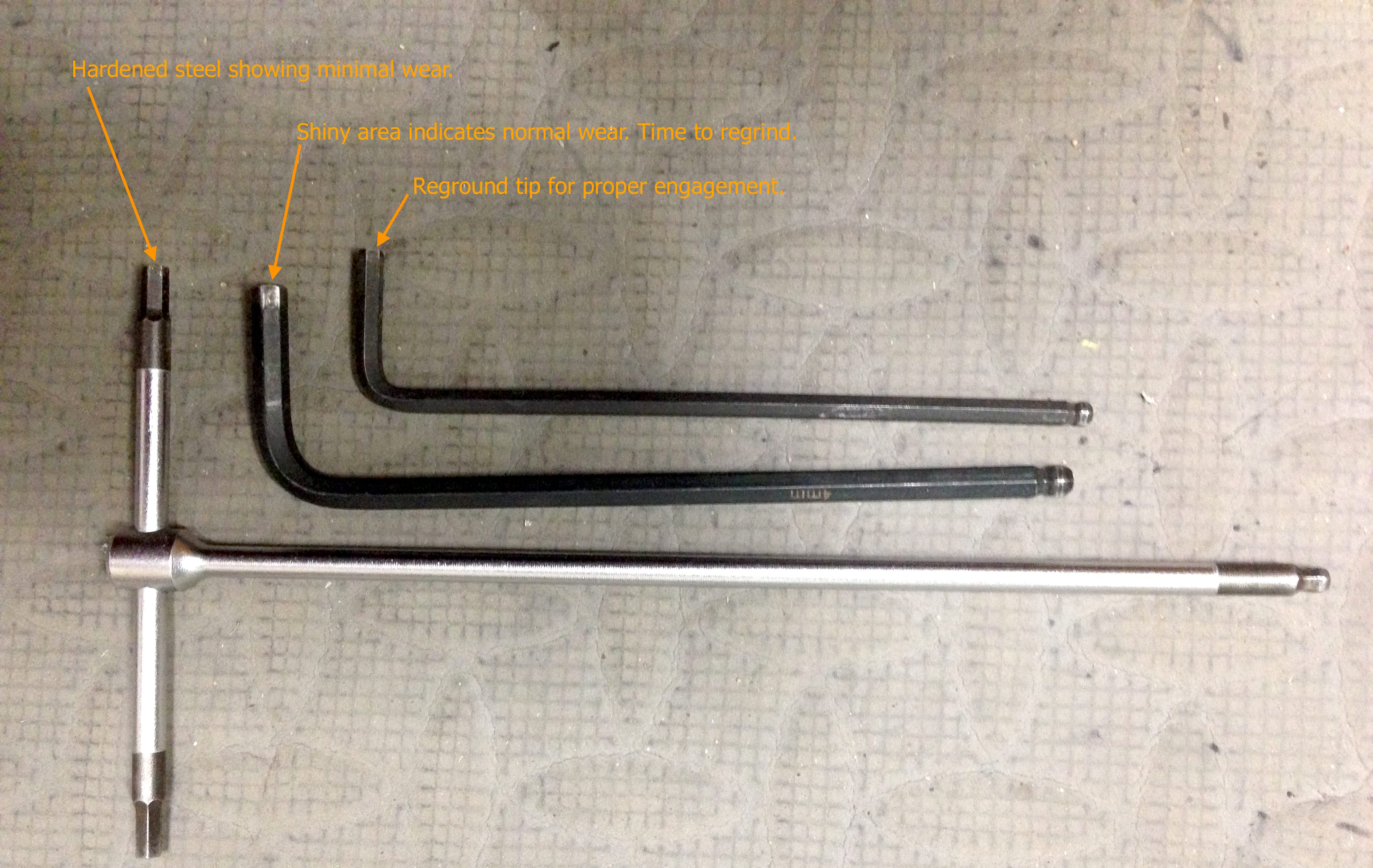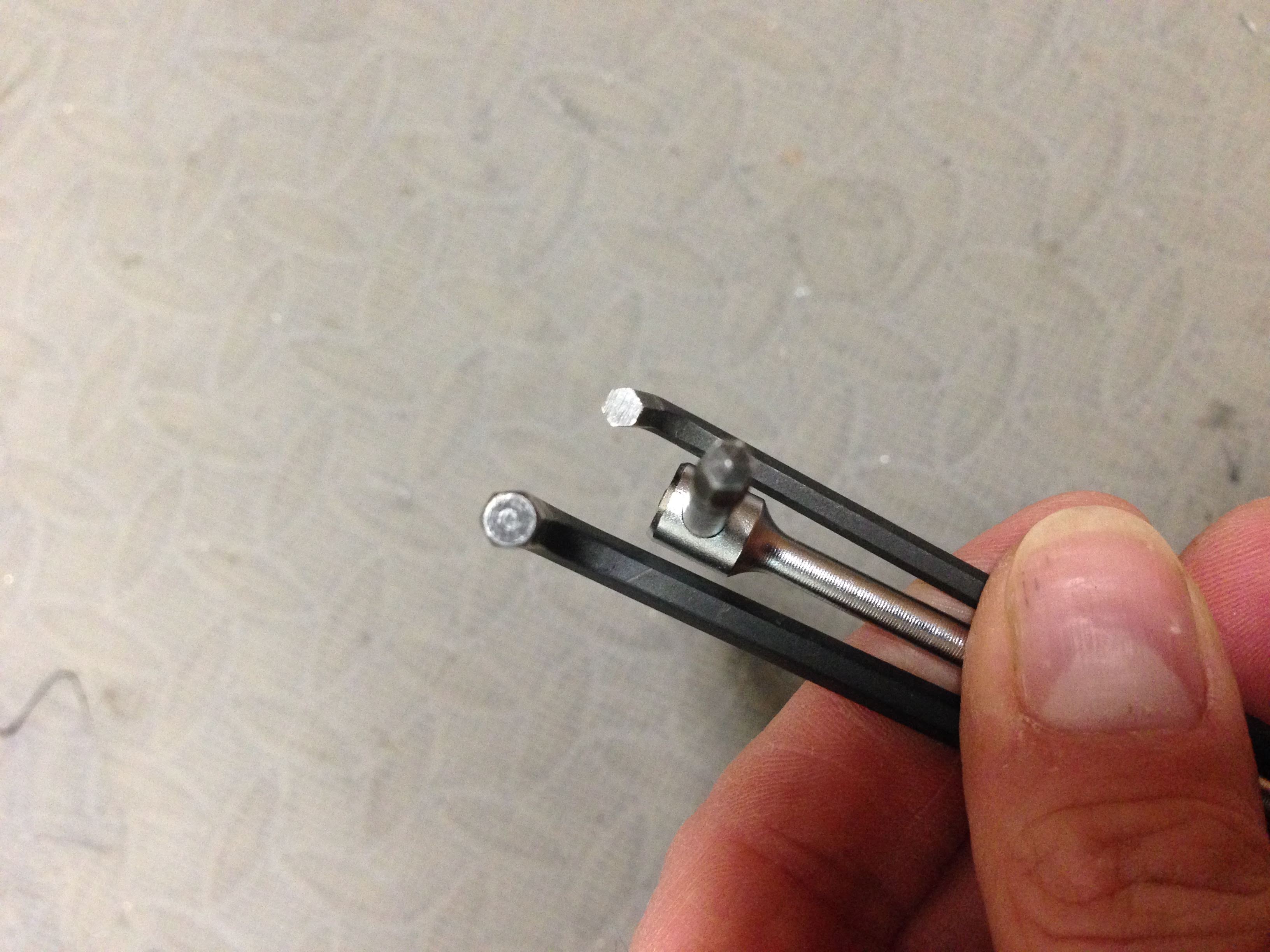 The Solution
If your key is made from a softer metal, throw it out. If it's made from a harder steel, grind or file the tip back to where you can feel more solid engagement. And for difficult screws, Wera hex wrenches, with a special shape for a larger corner contact area, work well.
Your pocket multi-tool should have hardened hex wrenches as well. I carry fabric's CHAMBER ratchet head. Other suggestions are listed below.
Tips & Tricks
For really difficult to remove screws, Kano Kroil penetrating oil works wonders. To release a LocTite bond, try touching a soldering iron to the screw head for a minute. Beeswax make for an effective thread retaining compound plus it is environmentally friendly.
Helpful Links
David Gabbé
Generated on: 24-Jan-2020