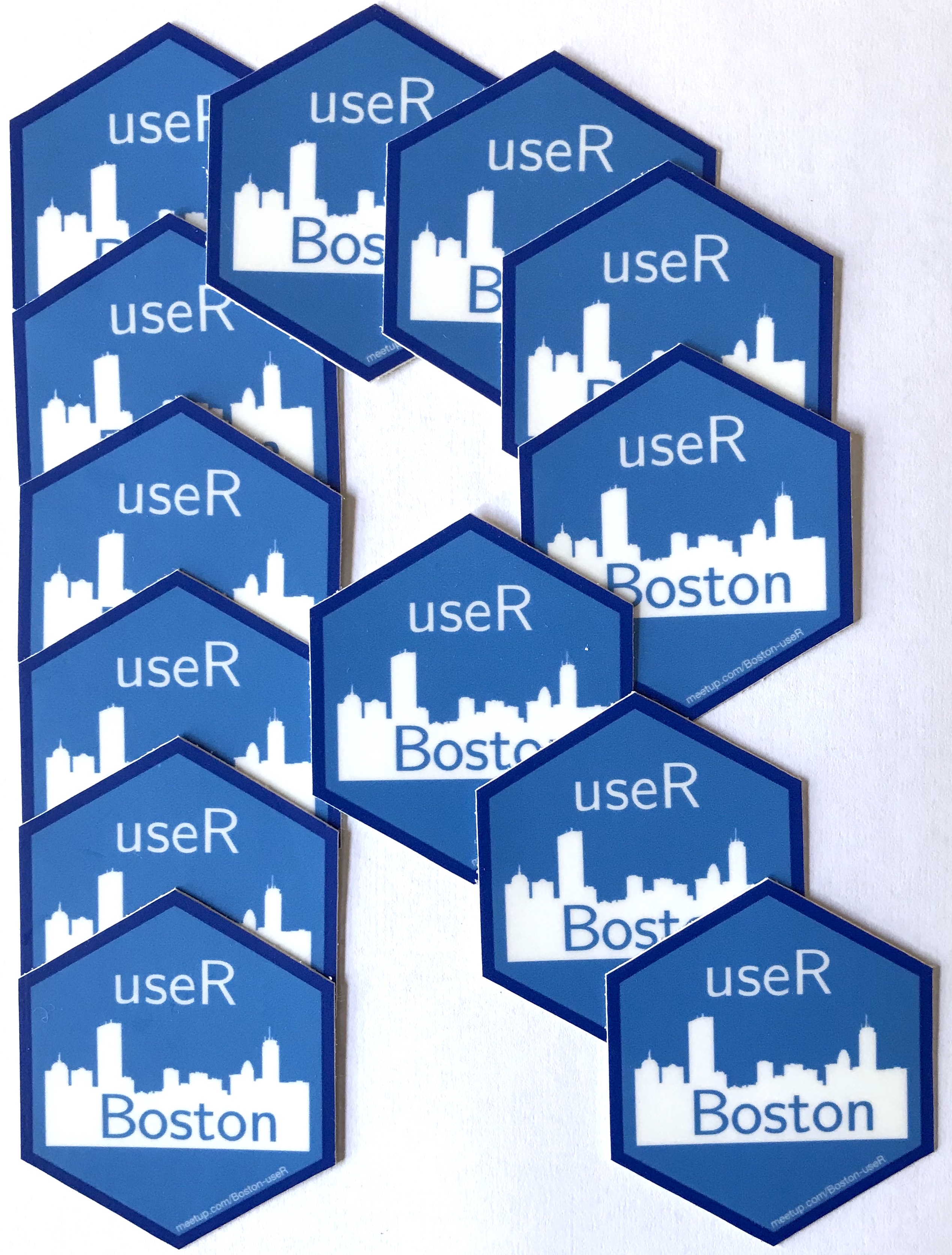 you ready for a new year? New decade? A new hex sticker?
My fun project was creating a logo for the Boston useR Group. Boston useR is one of my favorite groups because of the wide variety of topics plus the attendance of RStudio developers.
The RStudio hex collection can be found here.
And some self-promotion for two R projects you probably haven't heard of.
David Gabbé
Generated on: 06-Apr-2020